Keepin' It Hydrated
Thursday, August 17, 2017
Are you having a Summer Wedding? Spring? Well, in Nashville, really any time of the year can boast a warm day or two! For as much planning as we do for a wedding, unfortunately, the one thing we cannot control is the weather. We do our best to plan around it but at the end of the day, it will do whatever it wants and we just have to find a way to work with it. In the event that you do end up tying the knot on a warm day, you'll want to be sure you have plenty of refreshments to keep your guests going. Stop by our Cool Springs location on August 29th from 5-7pm for Groom Night 2017 to check out these local vendors who are devoted to helping you do just that!
Aero Bar
Say "Hello" to Henry - Nashville's very first AERO Bar! This sophisticated mobile bar just made its first appearance this past Spring, and we are SO excited to be sharing him with YOU!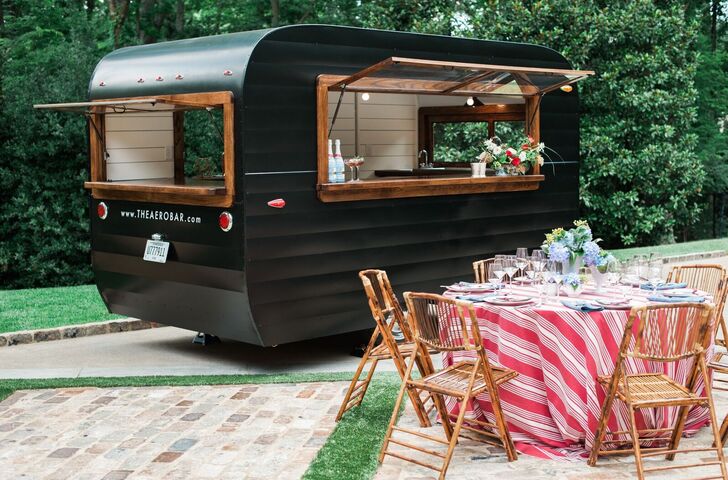 "AERO Bar is the brainchild of Brian Fuente, who saw a need for something different at weddings and events in the area. With the beer world never resting, the cocktail world constantly creating, and the wine world always striving to keep their buzz, why should the bar world be any different? So he decided to begin construction of the very first AERO Bar: Henry"
Yazoo
Interested in a little guy-friendly wedding planning with an ice cold beer provided by Yazoo Brewing Company?! Come taste the Nashville original and talk through options of stocking the bar at your wedding reception.
"In October 2003, we opened the doors and began selling kegs of Yazoo Pale Ale, Dos Perros, Spring Wheat, and Onward Stout to local bars and restaurants, quickly gaining an enthusiastic local following. We replaced the Spring Wheat with our Hefeweizen after winning a Gold Medal for the hefeweizen at the 2004 Great American Beer Festival, and started bottling our beers in 2005." ~Linus Hall – Founder/Brewmaster
Learn more about their story here:
http://yazoobrew.com/
Red Wine & Spirits
Not sure where to begin when stocking the bar for your big day? RED Spirits & Wine has got you covered! Talk over some options that are just right for you!
"Learn about all the cool things RED Spirits & Wine offers our customers. From gifts to food pairings, from one of a kind cocktails to themed parties. Make your special party a night to remember."
-
-
-
-
-
-
-
-
-
-
-
-
-
-
Leave your comment