Sweet Treats & Good Eats
Thursday, August 17, 2017
Ever heard of a wedding without food? We sure haven't! With all of the caterers, bakeries and food vendors out there, it's nearly impossible to choose. Where do you even begin? Well, have no fear! We're here to help! Stop by Groom Night 2017 on August 29th from 5-7pm to chat with these awesome food vendors and even get a chance to sample some of their sweet treats!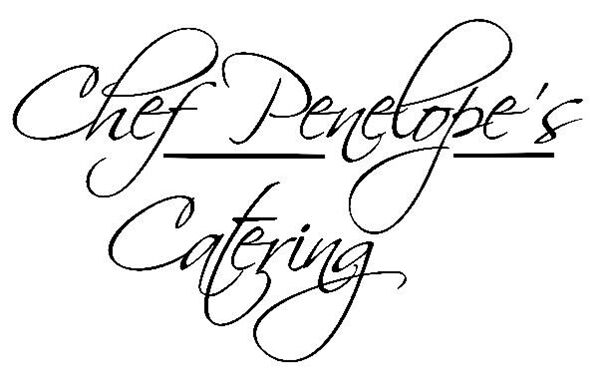 Chef Penelope's Catering
Known as "Nashville's Premier Catering Service," Chef Penelope's "offers a stunning variety of gourmet menu ideas for your event from simple to elegant." We can't wait to see (and taste) all the deliciousness they'll bring!
"We offer a stunning variety of gourmet menu ideas for your event from simple to elegant. We are known for our gorgeous food displays and elegant presentation. We understand that food is a big part of your special day and want you and your guests to have a memorable dining experience."
https://www.chefpenelope.com/
Baked In Nashville
Cookies, cakes, macarons, oh my! This bakery has something for even the pickiest of sweet tooths. Wedding cakes - grand or simple - are always important. But not everyone likes cake! We know, crazy right? But it's true! Consider providing some other sweet treat options to cap off the big night. Cookies, macarons, you name it!
"The perfect playlist, the lights set just right, a table full of food and of course, the final exclamation point, the dessert. These moments are too important to just settle for store bought desserts, which come frozen, are mass produced and don't really share the importance of these events. We believe that what you present to your family and guests should be a reflection of who you are. Unique, elegant, special, decadent, thoughtful, adventurous and joyous."
http://www.bakedinnashville.com/
Comfy Cow
Attention all ice cream lovers! Struggling to with how to please everyone by only having a beautiful wedding cake when you tie the knot? Fear not! You can have ice cream too! Give the The Comfy Cow a call and have the best of both worlds!

"We believe in real authentic flavor and celebrate community. Our ice cream is created with a passion for the best ingredients and is remarkable in every way. Each flavor is unique—engaging, inspiring, individual, and delicious."
http://www.thecomfycow.com/
-
-
-
-
-
-
-
-
-
-
-
-
-
-
-
-
-
Leave your comment